Zurück
Lockdown Light #6 There are no giants!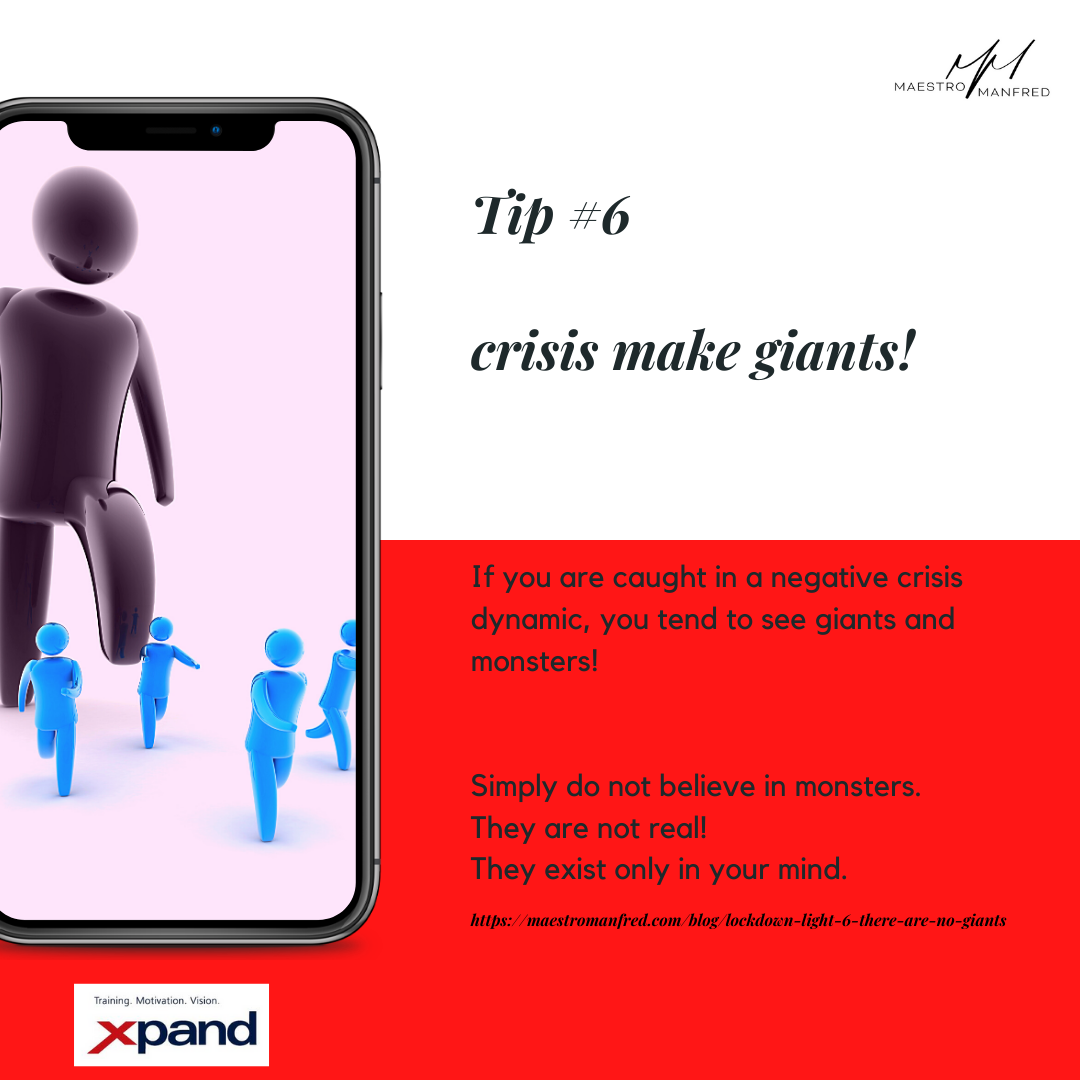 If we are caught in a negative crisis dynamic, we tend to two extreme wrong reactions:
1. We emphasize possible solutions, like right now the vaccine right now, as if we were all immune in January. This is sympathetically naïve, a bit childish, but not that bad unless the hopes are raised too high and then we fall disappointed - if it should not be so - again into an even blacker hole.
2. The other bade reaction is to inflate every piece of information into a giant monster. This is currently happening with the Corona mutation. We have no idea what impact this will have, how it will shape up, but already panic is taking hold. Maybe it's even justified, we don't know, but we would do well to remain calm until more accurate information arrives.
Lockdown tip # 6
Stay cool and calm, not every news item is a salvation message (we reserved those for Christmas and Easter), not every news item means the immediate end of the world. Evaluate calmly, over a (British) tea or an unagitated conversation. In any case, there would be enough time between the crisis and the catastrophe