Zurück
Lockdown Light #5 Understand and interrupt a negative crisis dynamics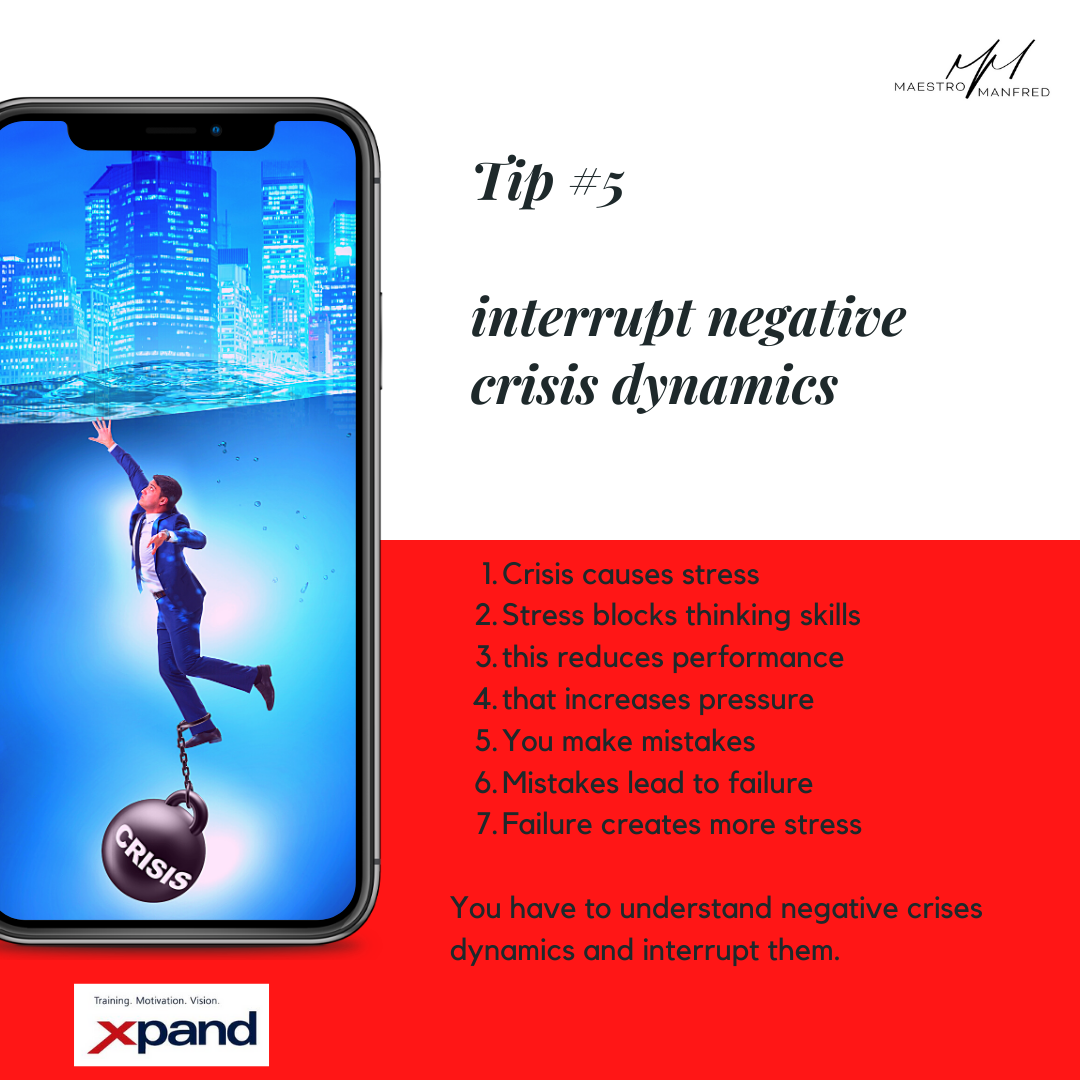 In (assumed or actual) crisis situations, a negative crisis dynamic often leads to a real crisis.
If the assessment of a situation seems negative and if an (assumed) catastrophe shimmers through in the (assumed) crisis, this creates high physical and mental stress.
Stress blocks the ability to think, you are no longer lucid and you lose strength and energy.
This reduces your own performance, you no longer "manage" as much as you used to. You are exhausted, powerless, exhausted.
You think - but maybe it is actually the case now – you are under increasing pressure and this puts you under even more pressure.
If you are exhausted and "depressed", you make mistakes.
That would not be so bad in and of itself, because everyone makes mistakes, but in this particular situation, your own mistakes are perceived particularly intensely. Mistakes lead to failures.
Failures produce even more stress.
Lockdown tip # 3
Recognize negative crisis dynamics! This is important. And when you recognize them, explore them. And interrupt them! If you are stuck in a negative cycle of crisis, the 1st step is to interrupt it. You have to take the taste of catastrophe away. You are on the way out of the "normal" on the way to a "new normal". No need to be stressed, to put pressure on yourself. Pain and weaknesses are allowed without blaming you.